Executive Leadership Team
·
London
Director of Community Relations (Volunteer role)
Can you lead on enhancing the LGBT+ Community's overall experience of Pride in London through exceptional fostering of positive and professional community relationships? We want to hear from you!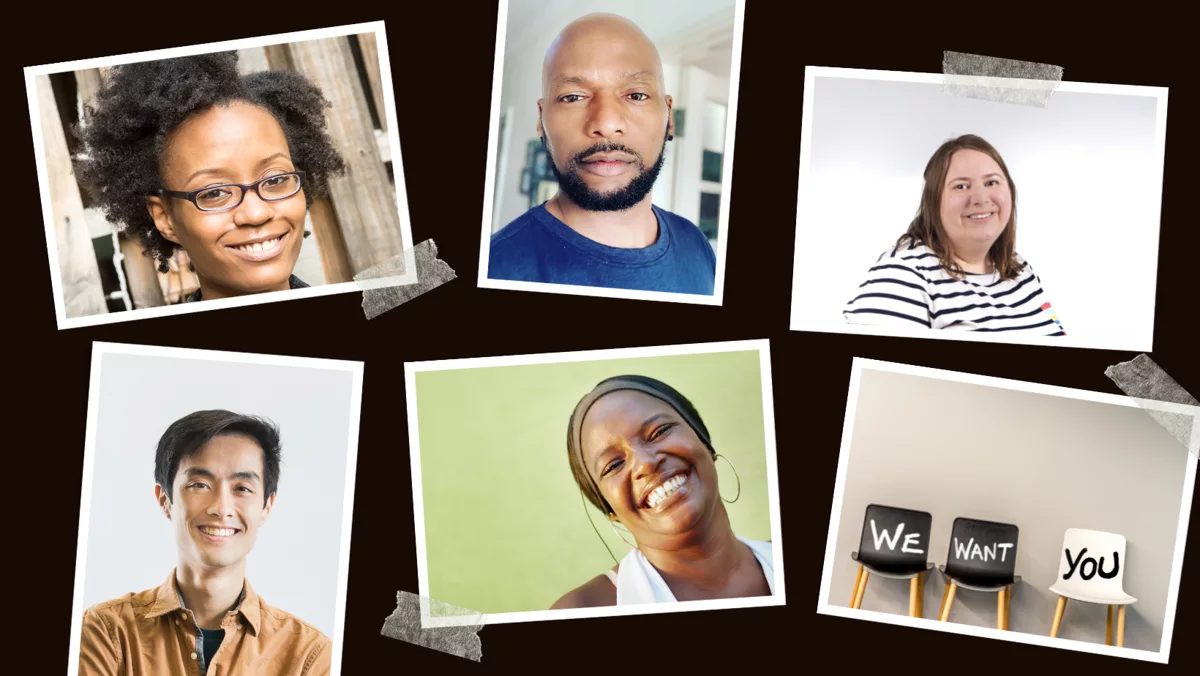 Your Pride In London 

Pride in London means many things to many people, it belongs to our community and it belongs to you; come and join us!
Pride in London has a renewed sense of purpose to highlight the challenges still facing the LGBT+ community today despite progress. We are run by a group of volunteers who are passionate about equity, diversity and inclusion and are drawn from all walks of life. Pride aims to raise awareness of LGBT+ issues and campaign for the freedoms that will allow all of our community to live their lives on a genuinely equitable footing. 
Around 150 people volunteer year-round to help us deliver what has become a world-class Pride. It is our intention for Pride in London to best represent all parts of our community and we continue to actively encourage applications from diverse backgrounds, particularly women, People of Colour and those from the trans and non-binary communities. All applications are important to us so if you'd like to be part of the future of Pride in London please register your interest or share this opportunity with your network. This is an exciting volunteer opportunity to lead the team responsible for our Communities.
This role is fundamental to the success of Pride in London, developing and maintaining excellent working relationships with leading LGBT+ charities, community groups and organisations to ensure the organisation's planning best represents the thoughts, aspirations and feelings of the community.
Your Role
To develop and implement a Community multi year strategy connecting a broad range of LGBT+ voices to facilitate the development of the overall organisation's objectives and activities.
Lead and develop a team of volunteers who are excellent at building meaningful relationships with the community
Develop a strategy which facilitates frequent "round table" discussions with leading LGBT+ voices to inform Pride in London's overall activities & plans
Contribute to fellow board directors plans to ensure the community is at the very centre of all activities
Support the People, Diversity and Inclusivity Director with development and ongoing maintenance of recruitment and D&I initiatives and activities to ensure that marginalised voices from within the community are centered
Building links with, gathering views from different parts of LGBTQ+ communities, and feeding this into the Board to both help improve decision making and ensure that Pride in London delivers for the communities we serve.
Explaining decisions taken by Pride in London to the LGBTQ+ community and increasing understanding of our work, mission and purpose in order to generate more support and engagement with us and help Pride in London continue to flourish into the future
Speaking out/up for different parts of the LGBTQ+ community within Team Pride, helping to inform decision making and educating volunteers
Leading the Community Engagement team, supporting the direct reports and encouraging close team working.
Highlighting areas where Pride in London could help with specific campaigning, research or similar in order to support or draw attention to different parts of or causes involving LGBTQ+ people.
To ensure that Pride in London meets our commitment to be 'of the community and for the community', recognising that this will require balancing competing interests and ideas.
Hosting Open Meetings and other events as directed by the Executive Director/agreed at Board level.
Managing/overseeing the budgets for the directorate
Skills and Experience
Demonstrable knowledge of, empathy with and passion for the LGBTQ+ community, in particular those who can face greater challenges due to their gender identity or sexual orientation.
Excellent organisational and communication skills.
Experience of working with external groups and organisations, in particular building up new relationships, strengthening existing ties and engaging with communities that can be hard-to-reach.
Self-motivated and able to act on own initiative, but knowing when to seek advice and/or approval.
Diplomatic, friendly, efficient and helpful attitude.

Your Profile
You will likely experience of leading large teams of people.
Your communication skills will be excellent, in addition to your abilities to influence, and motivate senior individuals.
Your people skills will be exceptional, both internally with the Board and other volunteers, but also when you are working with senior, external stakeholders.
You will have a successful track record of managing project key performance indicators. Strategically minded you will be able to react effectively to social and economic challenges
Role Details
This is a volunteer, Board Level Director role
What you'll get from Pride In London
Play an important part in delivering a large Pride event for the LGBT+ community
A friendly and welcoming induction course and a variety of training that's offered throughout the year
Meaningful, Board level leadership experience
An opportunity to get new and relevant professional experience
A chance to broaden your professional network
Social opportunities to meet the diverse and friendly bunch who volunteer for Pride in London
A genuine commitment to equity, diversity & inclusion and transformational change

For an informal and confidential conversation, please contact Christopher Joell-Deshields, Executive Director - chrisjd@prideinlondon.org

Related jobs
Our Culture
Our volunteers are driven and passionate about what they do. Putting on one of London's largest one-day events requires dedication and perseverance.
Although a lot of our work is completed remotely, there will be plenty of opportunities to meet with your team and others throughout the year to not only plan what's ahead but to socialise too.
We're looking for enthusiastic people to join the organisation so we can provide a platform for every part of London's LGBT+ community.
About Pride in London
Pride in London is wholly run by a group of volunteers who are passionate about equality and diversity. We are a not-for-profit organisation, and any surplus funds we raise are used to support the LGBT+ communities and improve the event.
Pride in London includes people of every race and faith, whether disabled or able-bodied, and all sexualities and genders including lesbian, gay, bisexual, asexual, queer, questioning, intersex, trans*, genderqueer, gender variant or non-binary as well as straight and cis allies.
Already working at Pride in London?
Let's recruit together and find your next colleague.